The reality is starting to sink in that I am one of 500 qualifiers for the 2015 National Handicapping Championship (
NHC XVI
) from January 23-25 at Treasure Island in Las Vegas.
Final details from the Del Mar Thoroughbred Club officials are yet to come, but I received congratulatory email from NHC Tour officials signaling that my second-place finish (
under the nickname "billhobo"
) in the
2014 Del Mar Online Handicapping Challenge
puts me in Vegas.
In my fourth year on the Tour as predominantly a part-time weekend player, I face the prospect of competing against the best in the U.S. (and Canada) for a
projected $1.8 million purse
.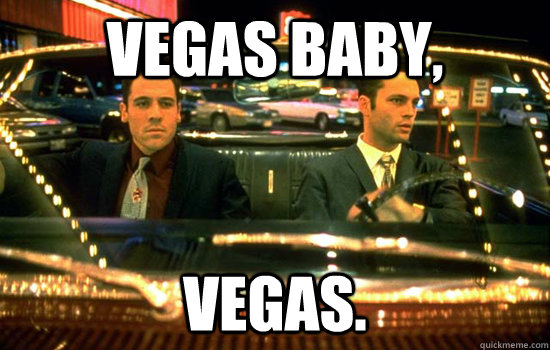 NJ Horseplayer earns first-ever
berth to National Handicapping
Championship
Of course the blind squirrel finds a nut every so often, but I figured I would qualify at
some
point; just never through a 3,752-player free online tournament where, especially in the latter stages, people were gunning for Del Mar's top prize of NHC berths to the top two finishers.
Reflecting over the last week about my success in the Del Mar contest, I kept coming back to the value of my homework ("
Seven Bullets Remaining," August 27)
ahead of the final week.
Perched in 8th-place going into the final six races of the contest, my goal was simply to get into the Top 2 and get to Vegas.
I contemplated strategies and consulted with some close contest handicapper friends before deciding that it was best to continue to ID playable long-shots and solely play (mythical) $100-win wagers, breaking from my earlier hedge of $50 to win and $50 to place.

The latter strategy got me into the top 10, but I realized that one well-placed $100 win wager could pay dividends.
After starting the final contest week 0-for-3 and watching eventual contest champion "scottsdad" score three consecutive $100 win wagers to vault all the way up from 17th to 3rd (six spots ahead of me and, yes, I was tracking the Top 20 every day to gauge possible patterns), the two of us secured our NHC berths with $100 to win on 29-to-1 Meinertzhageni in Race 8 on Saturday, August 30.



The $2,940 of notional profit put scottsdad about $800 ahead of me in the standings and yours truly $1,225 ahead of the third-place finisher with three races remaining in the contest.

Admittedly, I was so gassed by handicapping Saturday's big score that I sat out Sunday's card, but returned with two unsuccessful (strictly defensive...more on that later) $100 win wagers on Monday and Wednesday.
A 15-to-1 horse named Calculator made me sweat it out a bit in the Del Mar Futurity (the final contest race on Wednesday, September 3), but ultimately second-choice American Pharaoh won going away to guarantee my second-place contest finish.
Key to Success: Long-Shots
Scoring four enormous long-shots (24-to-1, 29-to-1 twice and 39-to-1) and, overall, "in the money" finishes on 6 of 8 days where the winning horse went off at double-digit odds set the tone.
I did not exclusively play ridiculous bombs either, picking up earnings on four horses sent off between 4-to-1 and 10-to-1.
I predominantly focused on potential overlays (horses sent off at odds above their morning lines), including Meinertzhageni, listed at 8-to-1 in the past performances. Never did I imagine getting $60 per $2 of win bet on such a logical upset prospect. It happened, however, and the rest is history.
In the end, I finished in the money on 8 of 34 plays (24%), with wins in 5 of those (15%).
Top 3 wagering choices won at least half of all 36 contest races, a pretty high strike rate.
Otherwise, in tracking the leaderboard over the last week, I surmised that most contest players toward the top gravitated to long-shots as well, considering that no more than one or two players on any day scored with $100 win wagers on horses at much shorter odds. This reinforced my confidence in pursuing a $100-win strategy exclusively.
Final Thoughts
The final race (the aforementioned Del Mar Futurity) proved painstaking for me and provides potential fodder for another column down the road about "playing defense" in handicapping contests.
Each contest is unique, and therefore a one-size-fits-all strategy for handling a late contest leader probably would not suffice.
However, I learned a valuable lesson about protecting leads in the Del Mar online contest.
Recognizing that the player in third would need to pick an 11-to-1 winner or higher (combined with a "billhobo" $100 loss) to surpass me in the standings, I was excited that the contest organizers selected the Futurity as the final race.
The morning line maker installed only 1 horse above 15-to-1, and so I figured that maybe one more would go off at double-digit odds and I could divide my bankroll $50-$50 between two horses to protect second-place.
Rather than actually handicapping the race to identify a winner as I had done throughout the contest, I crossed out all horses 5-to-1 in the program and below, and ultimately was left with 4 horses from which to choose as defensive plays.
Of course the best laid plans never seem to work out, as bettors hammered one horse (Skyway) and left not 2, but 4, others dead on the tote board, and I could not cover all 4 (sent off at odds of 14-to-1 or higher) to protect my lead.

A strong mid-pack run by Calculator (15-to-1, but whom I insufficiently covered with a $20 win selection) appeared threatening turning into the homestretch, but in the end the outcome did not change.

Still, I was left with some food for thought down the road if ever I am in a position of having a target on my back.
Optimistically, I would relish being that target again, but at the 2015 National Handicapping Championship next time around.
***
Daily Results for 2014 Del Mar Online Handicapping Contest
(*=post-time favorite, **=second-choice, ***=third-choice)
(yellow=picked winner; grey=picked runner-up)
| | | | | | | |
| --- | --- | --- | --- | --- | --- | --- |
| Date | Profit/Loss | Race | Winner | Win | Place | Bankroll |
| 7/17/2014 | ($100.00) | 8 | 3-1* | $7.80 | | ($100.00) |
| 7/18/2014 | ($100.00) | 6 | 4-1** | $9.40 | | ($200.00) |
| 7/19/2014 | $330.00 | 9 | 10-1 | $22.80 | $13.20 | $130.00 |
| 7/20/2014 | $1,555.00 | 9 | 24-1 | $50.40 | $15.80 | $1,685.00 |
| 7/23/2014 | ($100.00) | 8 | 21-1 | $43.60 | | $1,585.00 |
| 7/24/2014 | ($100.00) | 8 | 8-1 | $18.00 | | $1,485.00 |
| 7/25/2014 | ($100.00) | 7 | 8-1 | $17.60 | | $1,385.00 |
| 7/26/2014 | ($100.00) | 8 | 3-1** | $8.00 | | $1,285.00 |
| 7/27/2014 | $135.00 | 6 | 4-1** | $10.80 | $9.40 | $1,420.00 |
| 7/30/2014 | ($100.00) | 5 | 1-1* | $3.80 | | $1,320.00 |
| 7/31/2014 | DNP | 7 | 2/5* | $2.80 | | $1,320.00 |
| 8/1/2014 | ($100.00) | 7 | 7/2 | $9.20 | | $1,220.00 |
| 8/2/2014 | ($100.00) | 6 | 2-1** | $6.00 | | $1,120.00 |
| 8/3/2014 | ($100.00) | 7 | 4-1** | $10.20 | | $1,020.00 |
| 8/6/2014 | $790.00 | 6 | 8-1 | $15.80 | | $1,810.00 |
| 8/7/2014 | ($100.00) | 7 | 2-1** | $6.20 | | $1,710.00 |
| 8/8/2014 | ($100.00) | 4 | 11-1 | $24.80 | | $1,610.00 |
| 8/9/2014 | ($100.00) | 7 | 11-1 | $23.40 | | $1,510.00 |
| 8/10/2014 | ($100.00) | 6 | 5-1*** | $11.80 | | $1,410.00 |
| 8/13/2014 | $2,350.00 | 6 | 39-1 | $72.00 | | $3,760.00 |
| 8/14/2014 | ($100.00) | 7 | 3-1** | $8.40 | | $3,660.00 |
| 8/15/2014 | ($100.00) | 6 | 1-1* | $4.00 | | $3,560.00 |
| 8/16/2014 | $170.00 | 8 | 9-1 | $20.20 | $10.80 | $3,730.00 |
| 8/17/2014 | ($100.00) | 8 | 3-1* | $7.80 | | $3,630.00 |
| 8/20/2014 | ($100.00) | 7 | 5-2* | $6.80 | | $3,530.00 |
| 8/21/2014 | ($100.00) | 7 | 6-1 | $14.40 | | $3,430.00 |
| 8/22/2014 | $1,905.00 | 6 | 29-1 | $59.20 | | $5,335.00 |
| 8/23/2014 | ($100.00) | 8 | 3-2* | $5.20 | | $5,235.00 |
| 8/24/2014 | ($100.00) | 10 | 1-1* | $4.40 | | $5,135.00 |
| 8/27/2014 | ($100.00) | 8 | 5-1 | $12.40 | | $5,035.00 |
| 8/28/2014 | ($100.00) | 7 | 9-2 | $11.40 | | $4,935.00 |
| 8/29/2014 | ($100.00) | 5 | 7-2** | $9.80 | | $4,835.00 |
| 8/30/2014 | $2,940.00 | 8 | 29-1 | $60.80 | | $7,775.00 |
| 8/31/2014 | DNP | 6 | 6-5* | $4.60 | | $7,775.00 |
| 9/1/2014 | ($100.00) | 9 | 9-2 | $11.20 | | $7,675.00 |
| 9/3/2014 | ($100.00) | 8 | 3-1** | $8.40 | | $7,575.00 |