At the very least I cost myself a Top 12 (and some NHC Tour points) if not a runner-up finish in Saturday's National Handicapping Championship (NHC) qualifier on
HorseTourneys.com
because of two (hindsight is always 20/20) awful decisions in the 12-race contest with 138 entrants.
On the one hand I spent little time handicapping in advance, as my two off-the-board finishes in Races 5 and 6 from Churchill would attest, but I did put some effort into the middle of the card (
my kids gave me some breathing room
), which featured races from locally-based Belmont Park, and Arlington, where my handicapping has been creditable of late.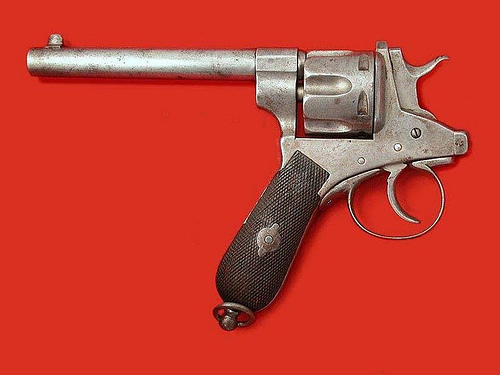 Contemplating fatal flaws
The first flaw was in the third contest event, Race 7 from Belmont, where I emailed my friend and 100th-place finisher
Red Rock or Bust
that I liked
Renzo Bertoni
(6-to-1 morning line) quite a bit and would make this three-year-old maiden my top selection. Of course, that was until I saw
Renzo
click down toward 3-to-1 and sought value elsewhere, switching off to a horse that finished mid-pack and watched
Renzo
win going away.
Missing out on that $14.60 notional win-place payout ultimately cost me the Top 12, NHC Tour points and a refund to enter an upcoming $195 HorseTourneys.com qualifier. Sitting 0-for-3 with nine contest races to go, however, I was not about to go hunting for bombers (
though I had one mapped out already...more on this in a bit
).
In Race 5 from Arlington Park, my confidence that 12-to-1 morning-line horse
Fearlessly
would enjoy a short freshening, cutback from a mile-and-a-sixteenth to 6 furlongs and return to a synthetic surface proved valuable in cashing a combined $34.40 win-place payout to quickly move up to 30th in the standings. In the next race, the Unbridled Sidney Stakes from Churchill,
Smartys Emperoress
ran second to
Wild About Marie
to push my notional bankroll up to $43, or 20th place.
After missing out in the next race, I stayed with
Right To Vote
in the Peter Pan Stakes even as the odds skyrocketed from a 20-to-1 morning line to 47-to-1 at post, not enthralled with chalky
Mark Valeski
(bet down to 6-to-5) or
anyone else in the field. Verbatim from my email to Red Rock on Saturday:
"I'm on the 1 in the Peter Pan; bit of a flyer, but a good effort 1x as a 3YO and good works at KEE suggest (the connections) considered something there perhaps but held off for a winnable spot...we'll see; 40-1 right now doesn't inspire confidence, though"
Right to Vote
carved out some serious fractions for a mile-and-an-eighth race but was uncontested on the lead and nearly held on, passed in the stretch by 6-to-5
Mark Valeski
but giving me the max $22 play payout to put me in fifth with a $65 bankroll with four races to go...before the wheels fell off the bus.
After all three of the horses I considered in Race 10 from Churchill failed to finish first or second (
7-to-5 chalk won...a plus when you're near the top of any contest leaderboard and did not have that horse
) my second fatal flaw came in Race 4 from Hollywood Park. My 2 comments (post-race) to Red Rock:
"S***,

people will have that...Rosario at 15-1" and "

I glanced at that 12, but didn't have the cojones, figuring the outside might hurt...it clearly helped"
In handicapping the 12-horse $20k maiden claimer at 5.5 furlongs from Hollywood, I landed on
Satchmo's Muse,
15-to-1 on the morning line but bet down and ridden by Ramon Guce, a top rider from Los Alamitos and one I thought would benefit from his short-track riding experience on a horse with a bullet work and one troubled effort to its credit. The 12 horse,
J Louie
, had two prior runs -- nothing impressive, but a huge rider upgrade to Joel Rosario (from Agapito Delgadillo, another Los Al stalwart).
Remembering something once heard to not select horses based solely on jockeys, I dismissed
J Louie
, stuck way outside, only to watch
Rosario ride
J Louie
to an easy victory at 15-to-1. The decision cost me (and countless others who did not have the horse) $49.40 of combined win-place earnings.
Game, set and match.
Sitting in 14th place at that point, good enough for the $195 refund and potential NHC Tour points, I was faced with the decision of trying to preserve my spot or make a run at a Top 2 finish with three contest races to go, and went with the latter, figuring I was in the event to win and not to get a refund. If memory serves, I was still within $19 of second place (
kudos to contestant Jim LaMattina, who pretty much had the event wrapped up at that point with a $121 bankroll)
and figured "why not take a shot." However, I tossed aside two logical favorites (eventual winners) in the next two races in trying to score at a price, and came up empty in similar fashion in the contest finale to finish 19th.
Overall, as primarily a weekend handicapping contest player I am not crushed by Saturday's outcome in the HorseTourneys.com event,
having won a feeder tournament days prior
and finishing in the top 15% on Saturday, but clearly need to improve my contest end game. The last-second switch on the
Renzo
horse early in the contest is fixable (i.e. avoid casting aside my handicapped selection in favor of chasing a bigger price early in contests), especially as I head into the
Preakness Day Handicapping Contest
at Monmouth Park this Saturday -- a live-money event for two NHC seats.
Dismissing a top rider on a big long-shot, however, is one that will require more discipline, as I typically eschew the logic of picking horses based on riders. I will
avoid
horses based on riders (i.e. an apprentice jockey on a shorter-priced horse), but typically not the other way around.
We'll see how this translates to the Monmouth Park contest on Saturday.